Safe Locks Combination
These Combination locks can be retrofitted to most branded safes. And with a million possible combinations they will make any safe virtually impossible to open without knowing the combination already.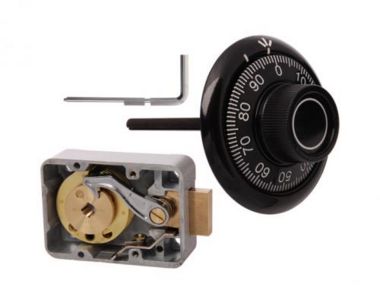 Three wheel combination lock with 30mm bolt throw.
1,000,000 possible combinations, will retrofit to most other brands.