Large Storage Safe Atlas SG140E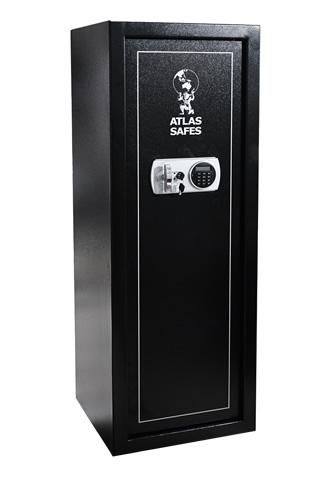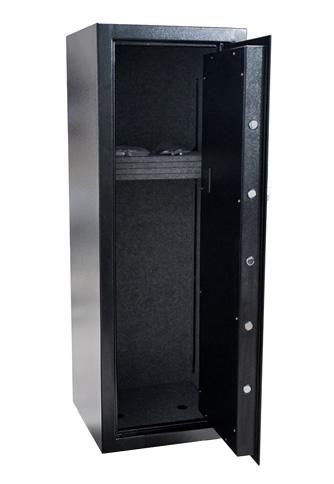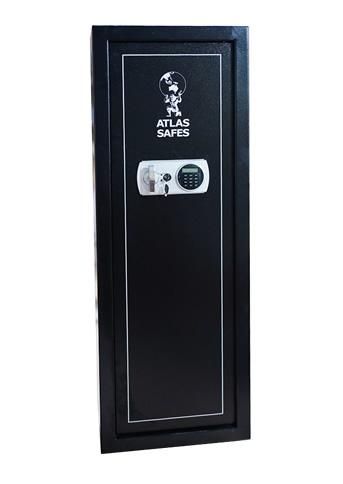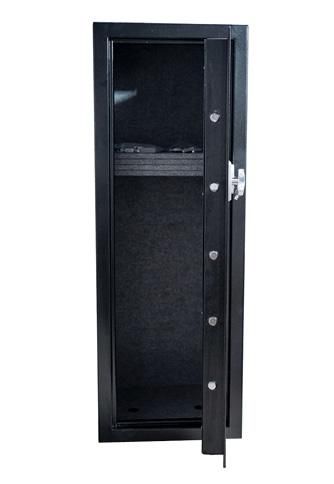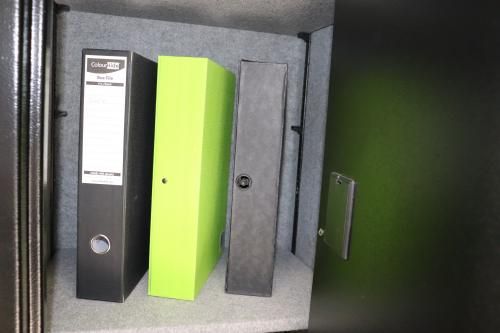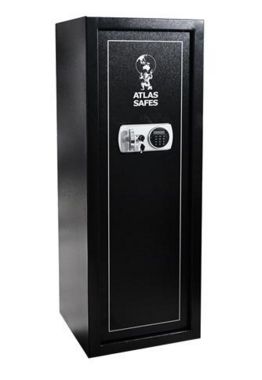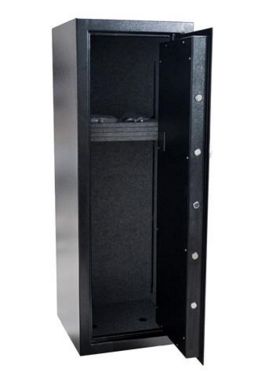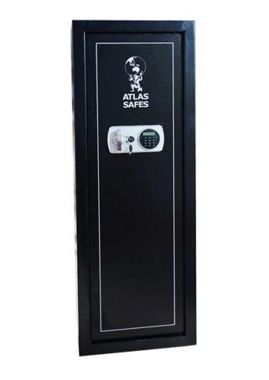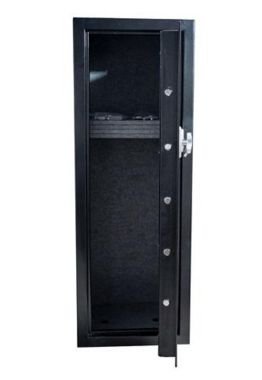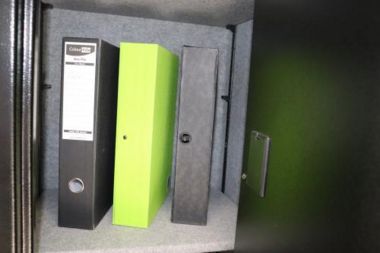 Brand
ATLAS Safes

Dimensions
No. Shelves
4
Ext Dimensions (mm) H W D
1406 x 500 x 500
Weight (Kgs)
101.00
SKU: L011A
Product Description
Secure Storage Cabinet ideal for retail shops allowing you to securely store merchandise, mobile phones, bulk packets of cigarettes storage etc.
Many uses for the office or warehouse, or at home perfect for power tools storage or stamp / coin collectors to store valuable collections.
The 4 shelves could be used to store large quantities of auto car keys for dealers
Features:
Secure digital lock has 2 user codes
Key override, supplied with 2 copies of override key
Supplied with four felt lined adjustable shelves, extra shelves also available from optional extras
Safe has 2 mounting holes in the base and supplied with mounting bolts
Door opens to 90 degree which allows clear doorway access of 304mm wide x 1280mm high
Secured by 5 locking bolts 25mm diameter
Back edge of door is secured by rear dog bolts
6mm thick steel door and 3mm thick steel body
Large internal storage capacity on each shelf, ideal for offices, storing files and binders.
Videos