Wall Safe Combination W1C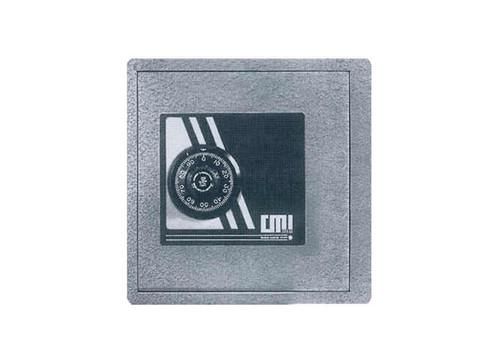 Brand
CMI Safes

Dimensions
No. Shelves
1
Ext Dimensions (mm) H W D
230 x 230 x 152
Int Dimensions (mm) H W D
210 x 210 x 85
Weight (Kgs)
12.00
SKU: L431
Product Description
CMI Wall Safes are designed to fit into a standard cavity brick wall.
DOOR: Heavy 12mm steel plate with full back dog locking, and hinged on hardened 12mm pins
BODY: Reinforced 3mm steel with heavy steel frame around front edges
LOCKING: All locks are protected by 6mm case hardened plates
All models have one removable shelf
Available in 3 sizes, all models are available with either Key, Combination or Digital lock options.
Recommended overnight cash holding for all models $5,000.

| Model # | External Dimensions (HWD) | Internal Dimensions (HWD) | Weight (Kg) | Fittings | Price |
| --- | --- | --- | --- | --- | --- |
| W1K | 230 x 230 x 152 mm | 210 x 210 x 85 mm | 12.00 | shelves: 1 | 531.30 |
| W1C | 230 x 230 x 152 mm | 210 x 210 x 85 mm | 12.00 | shelves: 1 | 528.00 |
| W1D | 230 x 230 x 152 mm | 210 x 210 x 85 mm | 12.00 | shelves: 1 | 788.70 |
| W2K | 230 x 305 x 152 mm | - | 16.00 | shelves: 1 | 573.10 |
| W2C | 230 x 305 x 152 mm | - | 16.00 | shelves: 1 | 584.10 |
| W2D | 230 x 305 x 152 mm | - | 16.00 | shelves: 1 | 858.00 |
| W3K | 305 x 305 x 152 mm | - | 20.00 | shelves: 1 | 622.60 |
| W3C | 305 x 305 x 152 mm | - | 20.00 | shelves: 1 | 625.90 |
| W3D | 305 x 305 x 152 mm | - | 20.00 | shelves: 1 | 909.70 |