Laptop - Hotel Safe ATLAS SG50E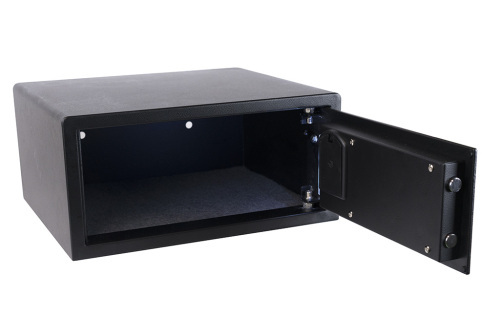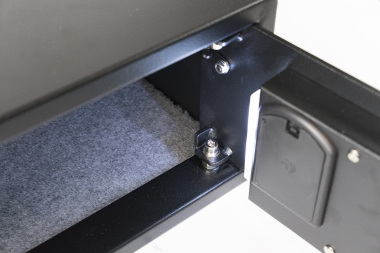 Brand
ATLAS SAFES

Dimensions
Ext Dimensions (mm) H W D
200 x 420 x 370
Weight (Kgs)
11kg
SKU: L001ACCElaptop
Product Description
The ATLAS SG50E Laptop / Hotel Safe has modern styling and is designed for Hotel / Motel rooms and apartments or at home to securely store your valuables.
Secure storage for iPads, Mobile Phones, most Laptops, Passports and Personal Items.
Features:
Each new guest can easily set their own code, or you can use the same code each time for secure storage at your home or office
Electronic Digital Lock powered by 4 x AA Batteries supplied with safe
Supplied with 2 copies of the override key
Door opening width 34cm
Steel construction 5mm thick door and 2mm thick body
Can be floor or wall mounted 2 holes in back and 2 holes in base
Masonry anchors supplied with safe
Built in internal light on back edge of door to illuminate inside of safe when door is opened
This safe can also be picked up from:
1/12 Viewtech Place
Rowville 3178 Vic.
| Model # | External Dimensions (HWD) | Internal Dimensions (HWD) | Weight (Kg) | Fittings | Price |
| --- | --- | --- | --- | --- | --- |
| Hotel | 200 x 420 x 370 mm | - | 11kg | - | 167.50 |
| Hotel | 200 x 420 x 370 mm | - | 11kg | - | 167.50 |