Kidde S5 Keysafe White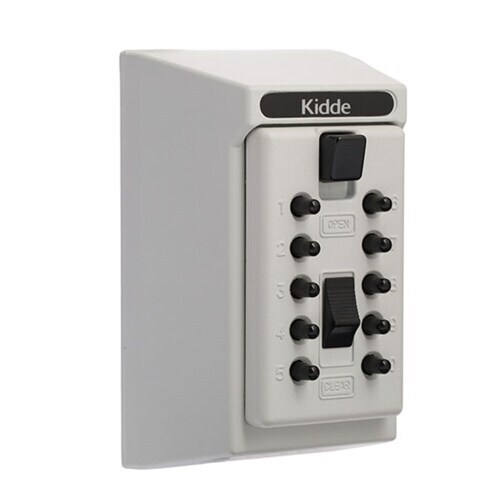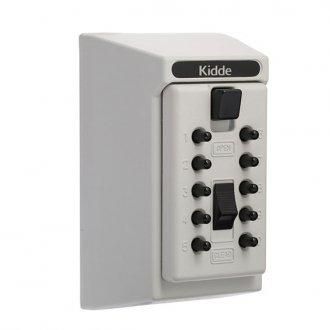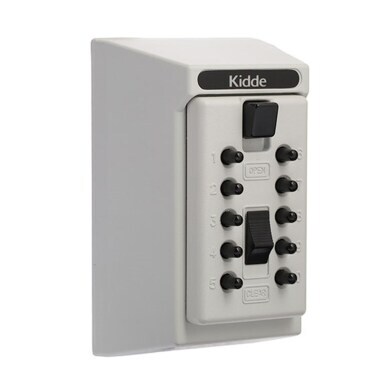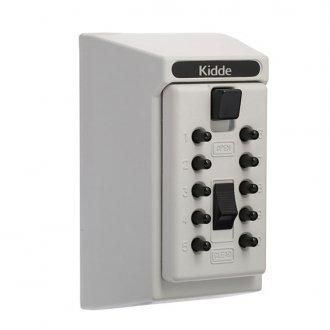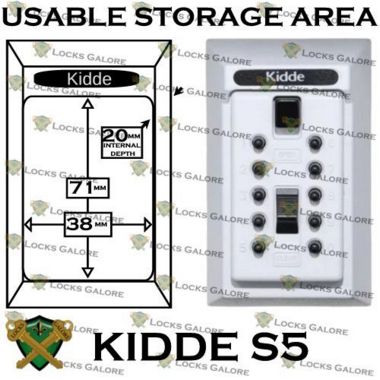 Brand
Kidde

Dimensions
Ext Dimensions (mm) H W D
105 x 68 x 58
Int Dimensions (mm) H W D
71 x 38 x 35
Weight (Kgs)
0.83
SKU: L004
Product Description
Features and Functions:
Permanent Kidde S5 KeySafe holds up to five keys and attaches securely to any wall or flat surface with mounting hardware included. The StrongBox design has a solid track record for unmatched quality and security.
Color: White
Lid Type: Pushbutton
Easy code change as often as you like, fully mechanical, no batteries or wiring.

| Model # | External Dimensions (HWD) | Internal Dimensions (HWD) | Weight (Kg) | Fittings | Price |
| --- | --- | --- | --- | --- | --- |
| Clay | 105 x 68 x 58 mm | 71 x 38 x 35 mm | 0.83 | - | 66.84 |
| S5 White | 105 x 68 x 58 mm | 71 x 38 x 35 mm | 0.83 | - | 66.84 |