Locktech 2 Drawer Filing Cabinet SF680-2EKK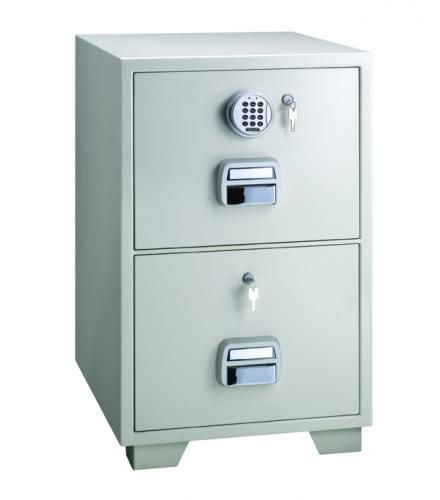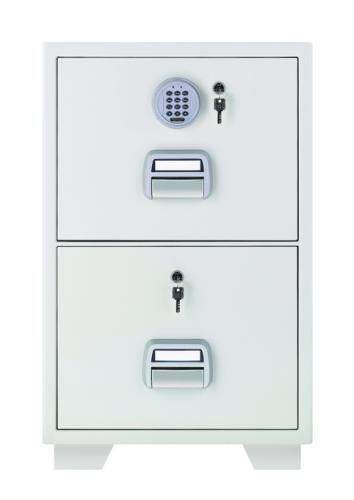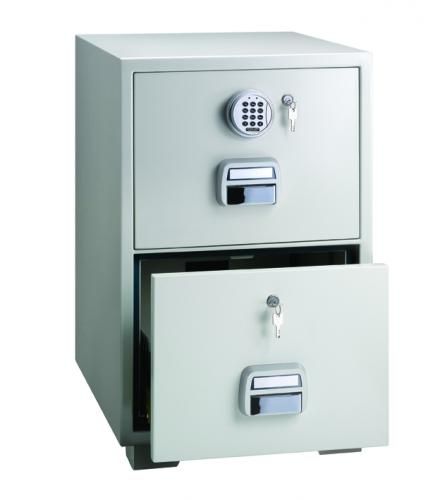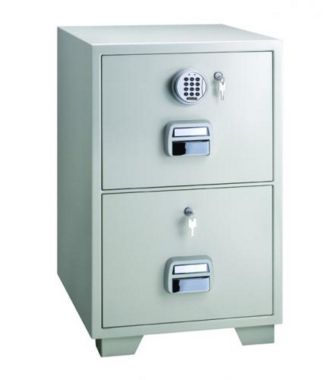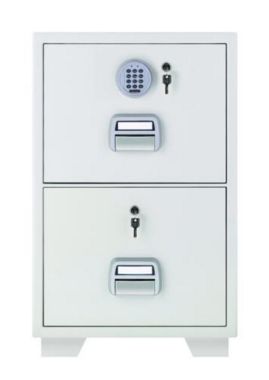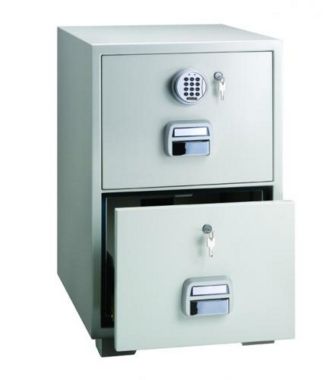 Brand
Locktech Safes

Dimensions
No. Drawers
2
Ext Dimensions (mm) H W D
852 x 528 x 678
Int Dimensions (mm) H W D
245 x 390 x 528
Weight (Kgs)
157.00
SKU: L312
Product Description
Locktech Filing Cabinets offer a smooth and quiet suspension filing system to protect your important documents from fire and robbery.
Locktech fire resistant filing cabinets have a selective locking system which permits locking of any drawer independently or collectively.
The top drawer has electronic digital lock control.
There are adjustable dividers for each drawer.
All drawers are independently fire-resistant - should one drawer be left open, the others remain fully protected.
The filing cabinets have a rugged suspension - drawers roll effortlessly even when fully loaded with files.
All have UL 72 Class 350 – 1 hour fire rating.
| Model # | External Dimensions (HWD) | Internal Drawers (HWD) | Weight (Kg) | Fittings | Price |
| --- | --- | --- | --- | --- | --- |
| SF680-2EKK | 852 x 528 x 678 mm | 245 x 390 x 528 mm | 157.00 | drawers: 2 | 1399.20 |
| SF680-3EKK | 1216 x 528 x 678 mm | 245 x 390 x 528 mm | 232.00 | drawers: 3 | 1638.23 |
| SF680-4EKK | 1580 x 528 x 678 mm | 245 x 390 x 528 mm | 308.00 | drawers: 4 | 1947.22 |