Locktech Safe M020 Red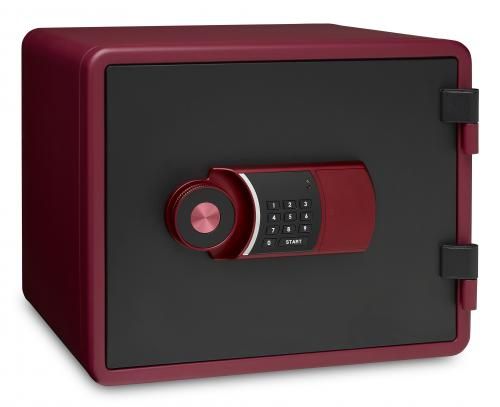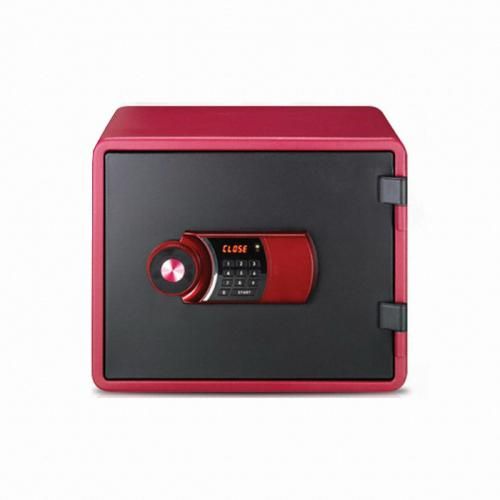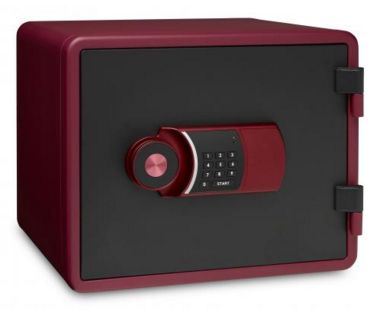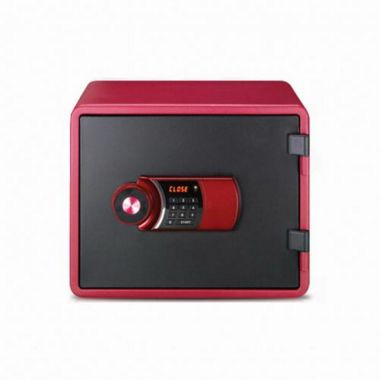 Brand
Locktech Safes

Dimensions
No. Shelves
1
Ext Dimensions (mm) H W D
344 x 424 x 388
Int Dimensions (mm) H W D
245 x 325 x 260
Weight (Kgs)
37.00
SKU: L305RED
Product Description
A security, fire-resistant safe with a compact design and stylish new colour range.
Detail Information:
Double bolt action for extra security
Installation bolt included for easy fixing to floor
Digital combination
Solid construction for extra protection against fire and theft
Fire rating of UL Class 350 - 1 hour
Supplied with pull out tray inside the safe
Stylish new red colour
Pick up available from Melbourne warehouse
In 2009 Victoria suffered horrendous bushfires during Black Saturday.
The Locktech EM020 Safe pictured below was found amongst the still smouldering ash of a home several days after the fire had passed.
Prising open the safe revealed that all the contents including marriage certificates and other important documents were still intact.
It is estimated that the fire front reached temperatures in excess of 1,000 degrees celsius.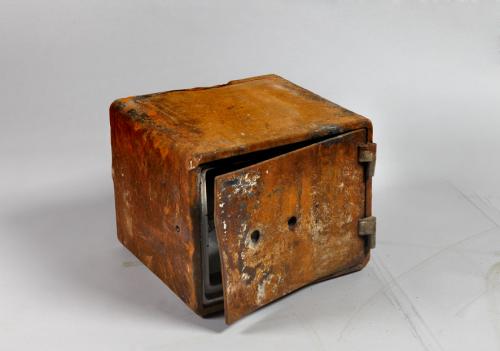 Model #
External Dimensions (HWD)
Internal Dimensions (HWD)
Weight (Kg)
Fittings
Price
M015
296 x 390 x 320 mm
215 x 310 x 215 mm
25.00
shelves: 1

408.10
M015 White
296 x 390 x 320 mm
215 x 310 x 215 mm
25.00
shelves: 1

408.10
M020 Black
344 x 424 x 388 mm
245 x 325 x 260 mm
37.00
shelves: 1

443.08
M020 Blue
344 x 424 x 388 mm
245 x 325 x 260 mm
37.00
shelves: 1

443.08
M020 Green
344 x 424 x 388 mm
245 x 325 x 260 mm
37.00
shelves: 1

443.08

M020 Red

344 x 424 x 388 mm
245 x 325 x 260 mm
37.00
shelves: 1

443.08
M020 White
344 x 424 x 388 mm
245 x 325 x 260 mm
37.00
shelves: 1

443.08
ES031D White
520 x 410 x 445 mm
415 x 305 x 320 mm
57.00
shelves: 1
drawers: 1
571.34
ES031D Black
520 x 410 x 445 mm
415 x 305 x 320 mm
57.00
shelves: 1
drawers: 1
571.34