CMI Miniguard Security Safe MG4K KEY LOCK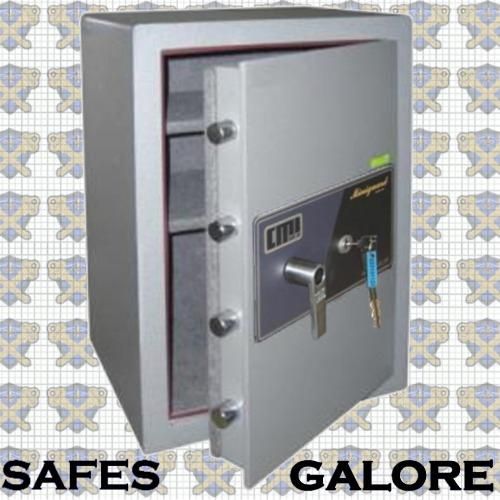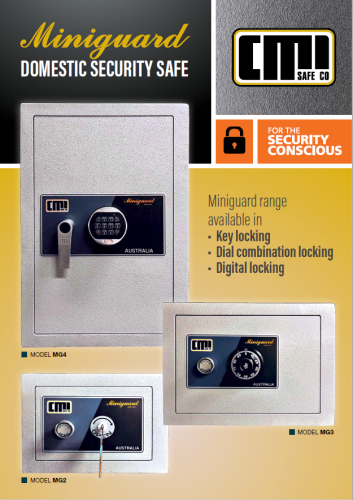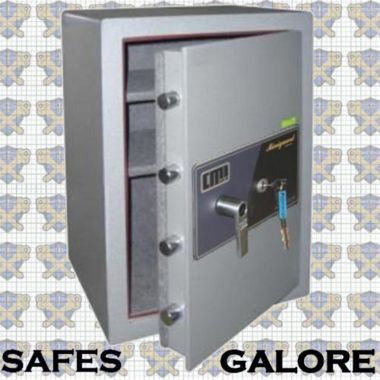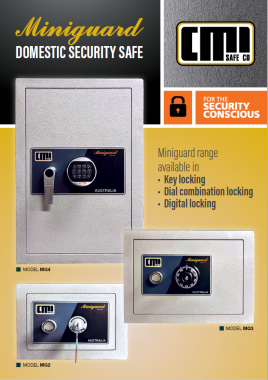 Brand
CMI Safes

Dimensions
No. Shelves
2
Ext Dimensions (mm) H W D
615 x 410 x 340
Int Dimensions (mm) H W D
570 x 350 x 250
Weight (Kgs)
65.00
SKU: L402MG4K
Product Description
Model MG4K with Key Lock.
Features:
5 x 25mm Locking bolts with rear locking
Expanding fire seal around door frame
Secure Ross Key lock
Internal light supplied
2 x adjustable and removable shelves
Bolt holes in base for installing
Designed to give 1/2 hour fire protection
8mm Steel plate door and 4mm steel plate body.
Secondary relocker device fitted to door.
Recommended overnight cash holding for all models $10,000
| Model # | External Dimensions (HWD) | Internal Dimensions (HWD) | Weight (Kg) | Fittings | Price |
| --- | --- | --- | --- | --- | --- |
| MG2D | 250 x 340 x 315 mm | 210 x 300 x 220 mm | 27.00 | - | 702.77 |
| MG3D | 320 x 440 x 340 mm | 280 x 400 x 250 mm | 41.00 | shelves: 1 | 845.19 |
| MG2C | 250 x 340 x 315 mm | 210 x 300 x 220 mm | 27.00 | - | 702.77 |
| MG2K | 250 x 340 x 315 mm | 210 x 300 x 220 mm | 27.00 | - | 573.10 |
| MG3C | 320 x 440 x 340 mm | 280 x 400 x 250 mm | 41.00 | shelves: 1 | 845.19 |
| MG3K | 320 x 440 x 340 mm | 280 x 400 x 250 mm | 41.00 | shelves: 1 | 744.70 |
| MG4D Digital Lock | 615 x 410 x 340 mm | 570 x 350 x 250 mm | 65.00 | shelves: 2 | 966.31 |
| MG4C Combination Lock | 615 x 410 x 340 mm | 570 x 350 x 250 mm | 65.00 | shelves: 2 | 966.31 |
| MG4K Key Lock | 615 x 410 x 340 mm | 570 x 350 x 250 mm | 65.00 | shelves: 2 | 909.07 |